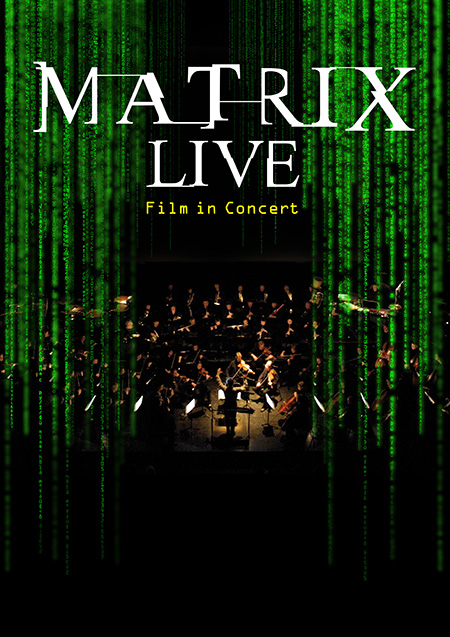 "The Matrix Live" brings the Oscar-winning film to the concert hall. The Symphony will perform the orchestral soundtrack live as concert goers watch the full-length theatrical version of the movie on a massive screen. The Matrix is rated R for sci-fi violence and brief language.
What is THE MATRIX?

Neo, a hacker, is contacted via the Internet by a mysterious underground organization. The leader of the group, the wanted terrorist Morpheus, lets him in on a terrible secret: life as we know it is just an illusory world. In reality, people have long been controlled by a sinister virtual power – The Matrix, whose agents already have their sights on Neo.

THE MATRIX, released in 1999, played a groundbreaking role in the development of the science fiction genre, dealing with a subject of concern to millions of cinema goers at the turn of the millennium: the border between reality and the virtual world. The film's content, narrative and technical realization (e.g. the so-called 'bullet time effect') helped open up and propagate a new dimension of film appreciation.

THE MATRIX LIVE brings the Oscar-winning film to the concert hall. This live film concert combines visionary science fiction imagery with the sound of a large symphonic orchestra.

In his composition for THE MATRIX, Don Davis reconciles new music stylistics with the requirements of an action film, using complex and unrelenting sounds to portray the irreality of the Matrix.

THE MATRIX LIVE is an outstanding musical and visual experience. No one can be told what The Matrix is… You must see it for yourself.